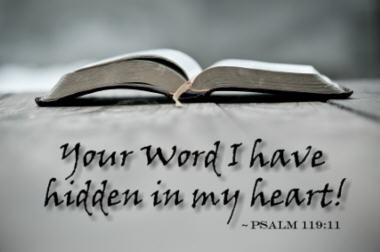 We've designed our Bible memorization courses to be age appropriate (pre-school to adult). We have them categorized that way here. The Family Series books apply to multiple ages and are coordinated so that the whole family can memorize together.
Some of our books are collections of verses relating to a single subject, like the book "God Speaks to Me", which pulls verses from the entire Bible relating to the riches of God's word.
Other books are collections of verses relating to different subjects, like the book "God With Us" has various subjects like, Jesus's temptation and how to pray.
Still other books, like "Galations" contains the entire book of Galations.
Our books are available in two translations: King James Version (KJV) and New American Standard Bible (NASB). The NASB is made available upon request.
 For those of you who remember the original BMA ministry a limited quantity of some of their books are available. Please email us for details.